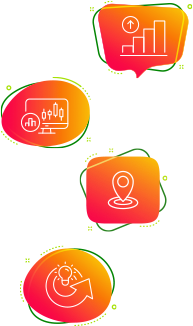 What we do
advising industries on energy efficiency and energy management (consultants for the BAFA programmes "Energieberatung im Mittelstand" and "Bundesförderung für Energieeffizienz in der Wirtschaft")
supporting the implementation of ISO 50001-2018 energy management systems and their integration in existing management environments
DIN EN 16247-1 energy audits on site
preparing companies for the alternative system certification as defined under the German tax cap and efficiency system act SpaEfV
providing training and employee instruction courses for ISO 50001 (energy efficiency)
internal and external auditing of ISO 50001 energy management and alternative systems (SpaEfV)
Energy audits
Efficient energy management is based on a systematic inventory of all energy consumers at a company. We provide transparency to the energy flow of your plant and production facilities and allocate the incurred energy costs unambiguously to their originators. We deliver our findings in the form of energy efficiency packages for every large consumer in production and the infrastructure. These include cost-benefit analyses and action plans for implementing the measures. Our consultation services also extend to the continuous monitoring of energy consumptions at your company for the purpose of enhancing efficiency even further. These services are documented in the form of DIN EN 16247-1 energy audit reports.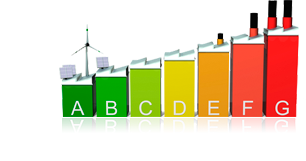 Energy efficiency
Companies intending to regenerate and modernise their present plant; to acquire new, energy efficient installations; and to utilise waste heat can apply for subsidies and low interest loans. First though, their efficiency and their energy and/or CO2 savings must be determined. Accredited by the German Federal Office of Economics and Export Control (BAFA), our consultants calculate efficiencies, evaluate savings potential, submit an advisory report tailored to the specific needs, and support you in the application process.
SMEs may also utilise the option of claiming subsidies for BAFA energy consultation, for which we too provide support.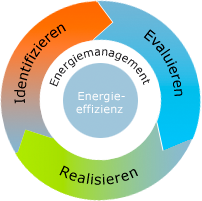 Energy management systems / integrated management systems
Supported by a fully functional energy management system, a company is in a position to subject its energy performance to a continuous improvement process and, at the same time, to fulfil e.g. all of the legal requirements. We support companies in the implementation and maintenance of DIN EN ISO 50001:2018 energy management systems. Our services here include setting up the management system based on the high level structure; defining external and internal themes; identifying potential and risks; evaluating energy consumption, inputs, and efficiency in operations (energy balances); developing KPIs and their standardisation; drawing up measurement concepts; quantifying energy efficiency measures; generating management system documentation; conducting internal audits; preparing management reviews; and supervising external certifications.




Training courses and seminars
The sound integration of an energy management system at a company needs both qualified employees who are responsible for all energy efficiency measures in their fields and managers who direct the entire procedure.
We host training courses that address specifically the particularities of your production and management structure. Assisted by our courses on the field realisation of energy management systems, on the amendments to the current wording of the standard ISO 50001-2018, and on internal auditor training, we make you fit for the intelligent use of energy.